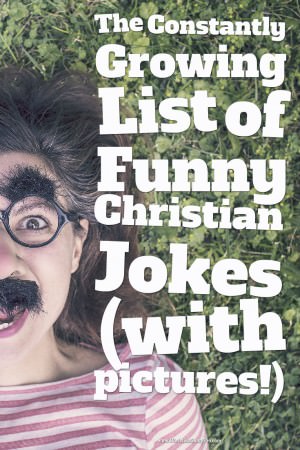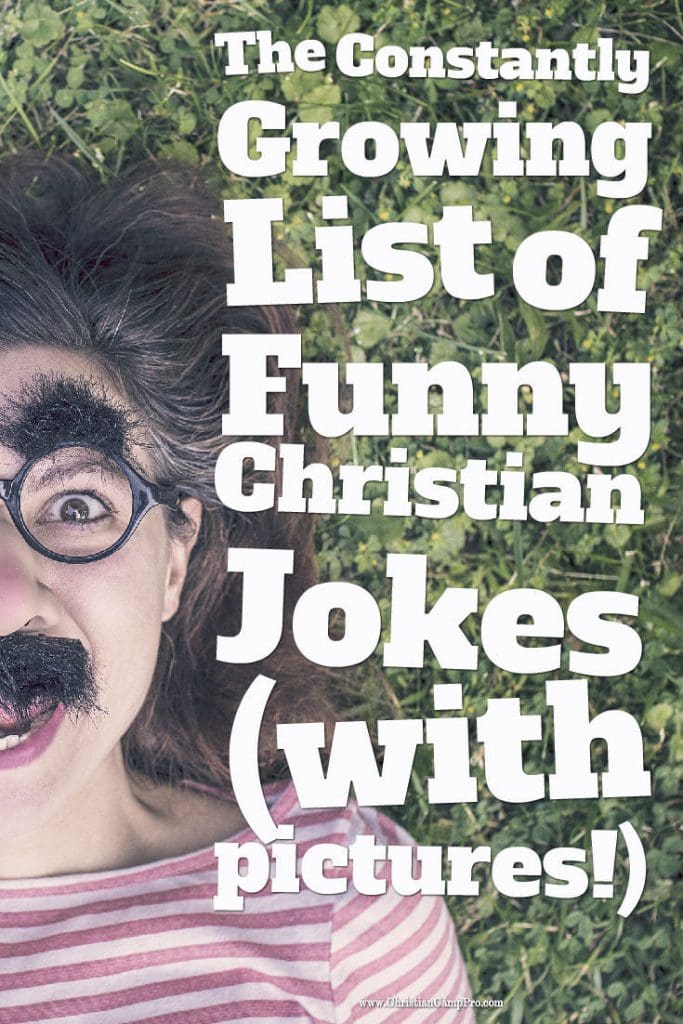 Opening with a funny joke is a great way to lighten the mood and get people laughing. A safe, clean and funny Christian joke can be used in any situation such as: comedic relief in a message, keeping a youth group entertained on a long bus ride, bringing everyone to attention at the start of a service, providing an icebreaker when meeting new people or bringing down barriers that we may create for ourselves at large social events.
Since short, funny Christian jokes are hard to come by, we've started a new list of quick Christian jokes for you to use at your next retreat, camp or any other Christian event. This post is intended to be ever-growing with new and funny jokes added all the time. Be sure to keep coming back to see what's new!
Do you have a funny Christian joke that you would like to share?
If so, simply drop us a message on our Facebook page or send a Tweet, and we'll get it added to the list for you. Be sure to keep your funny Christian jokes short enough to fit on an image.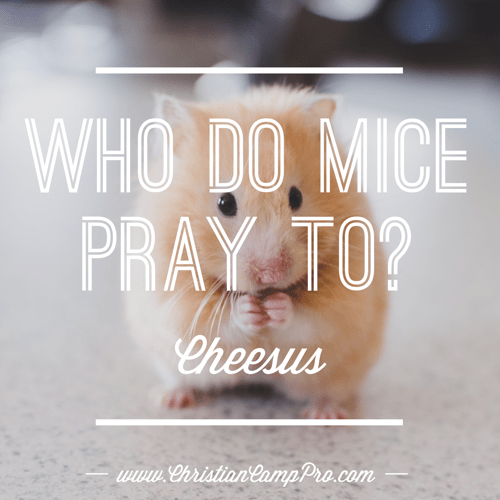 Q: Who do mice pray to?
A: Cheesus
This is my personal favorite and "go to" quick joke when I need one. I say it every chance I get actually.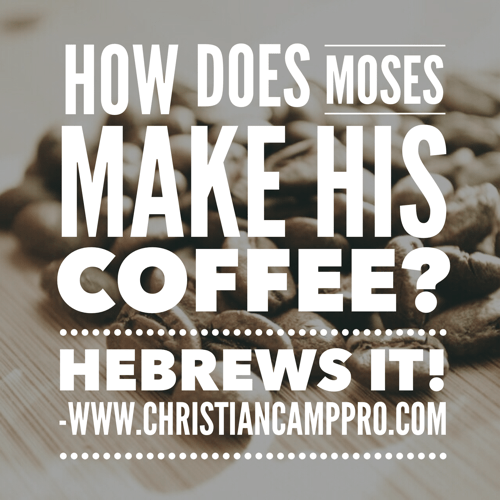 Q: How does Moses make his coffee?
A: Hebrews it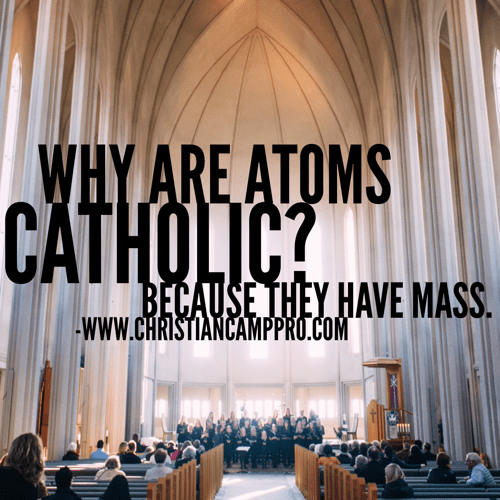 Q: Why are atoms catholic?
A: Because they have mass.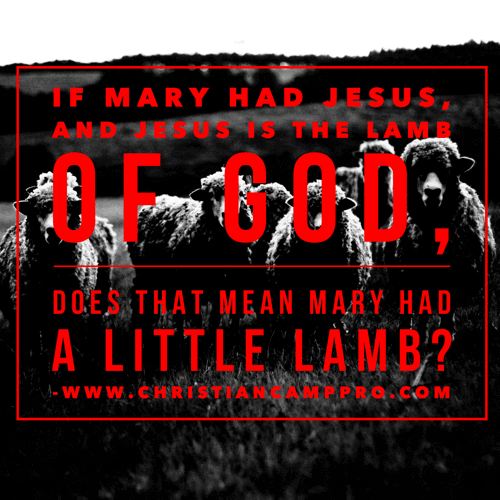 If Mary is the mother of Jesus, and Jesus is the Lamb of God, does that mean Mary have a little lamb?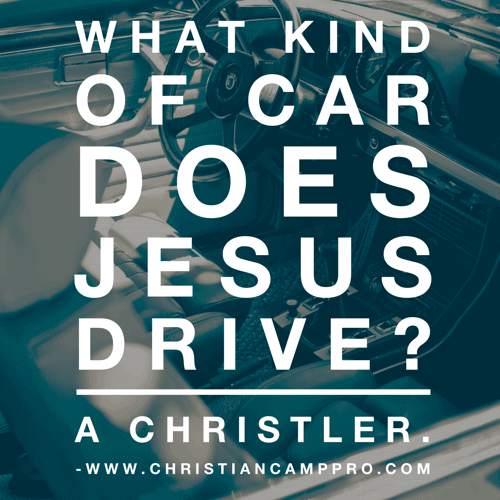 Q: What kind of car does Jesus drive?
A: A Christler
Keep this article going by sending in your favorite Christian joke!
This post is sponsored by Refreshing Mountain  a christian retreat center providing overnight retreats, family cabin rentals, corporate team building events and school field trips in Lancaster County, PA for over 30 years.