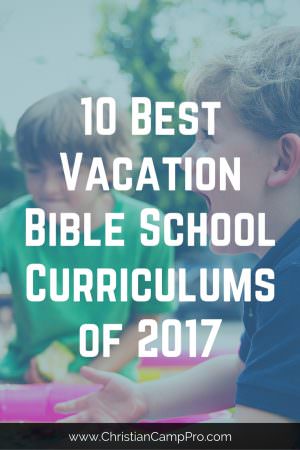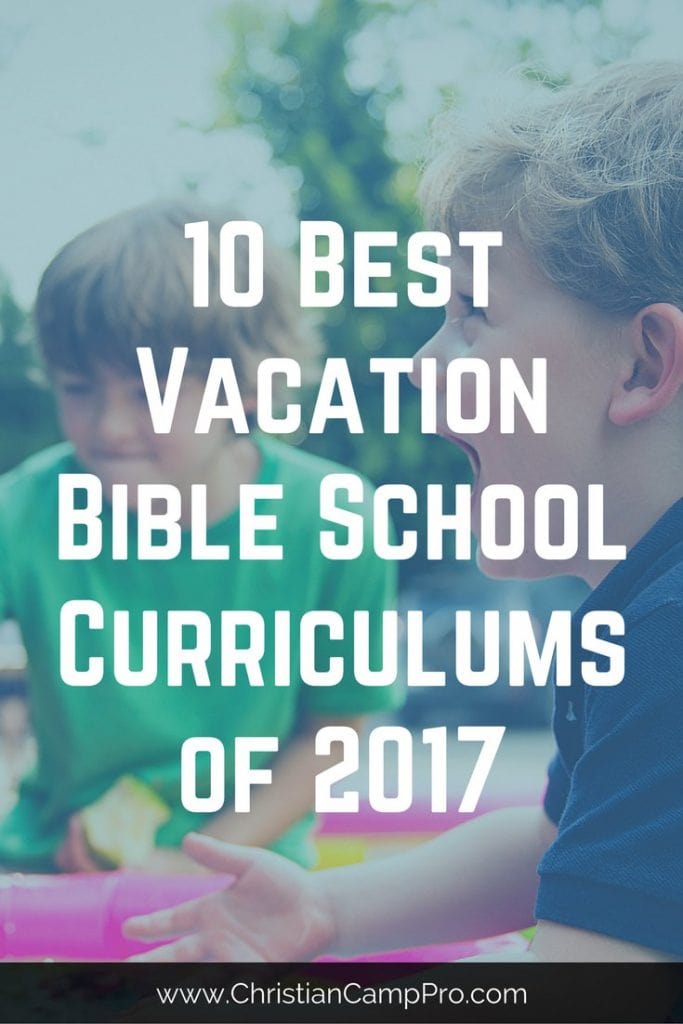 We all know that it can be difficult to find the perfect youth camp theme, but with some effort and prayer it can be done.  The same can be said for finding the best Vacation Bible School curriculum for your church children's program too!  VBS curriculums follow the same general guidelines of planning an effective youth camp in that they need these 4 elements:
A good Biblically focused themed
Fun games for the children
Interactive crafts that spark imagination and encourage learning
Dedicated staff and volunteers to help guide the curriculum and overall goal
In this post, we are going to focus on the first step of finding a good Biblically focused VBS theme.
Here are the 10 best Vacation Bible School curriculums of 2017:
Passport to Peru: Discovering God's Good Gifts
Grab your travelling gear and hike Machu Picchu in the Amazon. Learn from kids in Peru, where all kids discover God's good gifts for us all.  Mapped out verses include: Psalm 23 (theme), Luke 2:21-40, Mark 4:35-41, Luke 22:66– 24:12, Acts 16:16-40.
Do you love adventure and travel?  This is the perfect theme for turning your children's area into a wild Safari.
Learn more about Passport to Peru
Maker Fun Factory: Created by God Built for a Purpose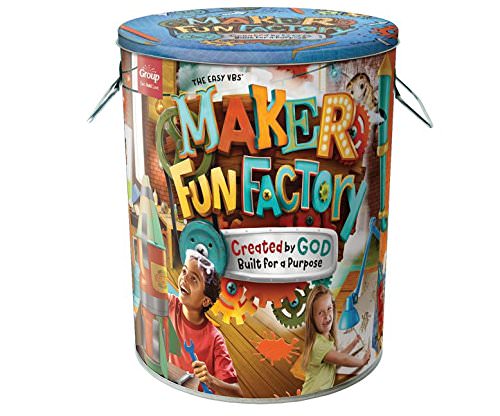 Join in by visiting a creative factory where kids become hands-on inventors to discover they are lovingly created by God.  Biblically crafted scriptures include: Psalm 139; Genesis 1:26-2:4 (theme), Joshua 1- 2, Judges 6:11-7:25, Luke 22:66- 24:12, 1 Samuel 25,
If transforming your church into a lab suitable for a mad scientist or master tinkerer is for you then pick this Vacation Bible School curriculum.
Learn more about Maker Fun Factory
Rome: Paul & the Underground Church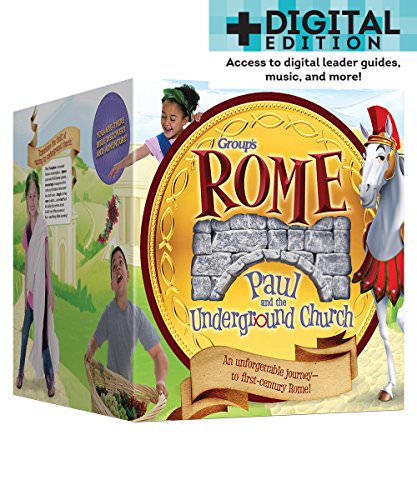 Visit Apostle Paul and meet first century Christians hiding in catacombs.  Sneak past Roman guards to discover God's amazing love.  This stealthy theme incorporates: Romans 6:23 (main), Romans 12:2, Romans 8:38, Romans 5:8, Romans 1:16.
If exploring how early Christians lived versus how we can live today is for you then pick Rome!
Learn more about Rome
Super God! Super Me! Super Possibility!
The central theme of this fun curriculum is that the power given to believers through Jesus Christ is greater than anything else.  Bible verses referenced include: 1 John 4:4 (main theme), Ephesians 6:10-17, Exodus 2:1-9, Daniel 1:3-8, 14-17, Luke 4:41-51, 1 John 5:1-5.
If you have a lot of books to make a mock library or genuinely love the PBS program Super Why! This is the one for you.
Learn more about Super God!
Camp Out: Getting S'More of Jesus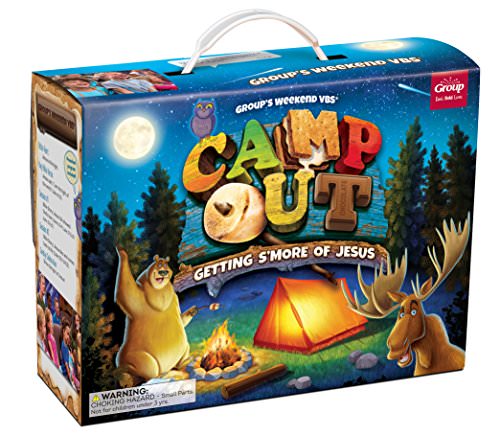 Trek through a weekend outdoor adventure discovering God's love.  With Jesus is the Light as the core theme it is only fitting that John 8:12 is the key Bible verse followed by John 1:3-9; Luke 17:11- 19; John 13:1-17, Luke 23:1-24:12.
A VBS theme like this is great because you can incorperate a lot of other elements from various youth camps and other outdoor activities your church may have previously planned.  Also, "getting s'more of Jesus" is quite clever!
Learn more about Camp Out
Hero Central: Discover Your Strength in God!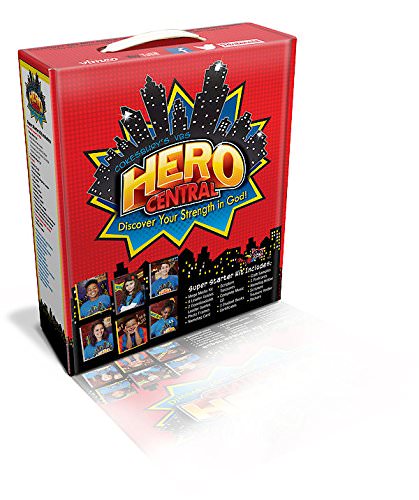 The super part of this teaching is that kids take awesome adventures with Bible heroes to discover qualities that make us truly heroic in God.  Laser [eyed] focus scriptures include: Psalm 34:1, 1 Samuel 16:1-12, 1 Samuel 25, Luke 2:41-52, Matthew 4:23-5:12, Acts 2:1-41.
If you're like me, you still like super heroes even as an adult.  Kids do too!  Put on a cape and turn your church into the next super hero metropolis.
Learn more about Hero Central
Galactic Starveyors: Discovering the God of the Universe
VBS 2017: Galactic Starveyors Product Trailer
Kids discover that the God who created everything in the universe wants a personal relationship with them.  Featured verses include: Colossians 1:15-16 (main), Genesis 1:1-2; 26-31; John 1:1,14, Genesis 3, Isaiah 7:14; Matthew 1:18-24; Luke 2:22-28, Mark 15:22-16:7, John 21:1-9; Acts 1:4, 8.
It doesn't matter if you are "Space the Final Frontier" or "May the Force Be with You," chances are you have looked to the stars and thought about how grand our God really is.  Share this experience with The Next Generation (no pun intended) while teaching them about God.
Learn more about Galactic Starveyors
Mighty Fortress: In Jesus, the Victory is Won!
This fortified VBS curriculum best builds on the point where kids enter the castle to learn about Jesus, our Savior King, who conquered our fears and delivers us from evil.  The building blocks for this mighty theme contains: 1 Corinthians 15:57 (main), Joshua 6:1-20, 2 Kings 18-19, 2 Kings 22:1-23:30, Luke 19:28-40, Luke 23:1-24:12.
Conquering the medieval times of castles and kings is a hit among many.  Gather your army of volunteers and big a Mighty Fortress!
Learn more about Mighty Fortress
Operation Arctic
VBS 2017: Operation Arctic Product Trailer
The general theme of this "cool" VBS title focuses on exploring the coolest book on the planet by warming kids up to the Bible and discovering it is God's Word to us.  Referenced Bible verses include: Psalm 119:18 (theme), 2 Timothy 3:16, Acts 9:1- 22, Matthew 7:24-29, Romans 5:8, Luke 10:38-42.
If the thought of transforming your church into an arctic wonderland is appealing think Operation Arctic is your best bet.  By sure to pick up a cheap artificial snow machine to make it real special.
Learn more about Operation Arctic
The Redeemer
This deep Vacation Bible School curriculum is a favorite as it zeroes in on Dr. Vanguard, his family and crew and his exciting submarine adventure where Jesus is the only Redeemer.  Related Bible verses include: Job 19:25 (theme), Luke 2:1-20, Luke 2:39-52, Matthew 4:18- 22, Luke 8:41-42, 49-56, Luke 23:33-24:6.
There is nothing more captivating than exploring the depths of the sea.  Pull out those nautical crafts and let's explore!
Learn more about The Redeemer