Sometimes we have the urge to start opening and reading our Bible that has been seating in our house for ages. A calling inside attracts us to grab that powerful book of prayers, learning and verses that will guide us in our lives. But, often we neglect that calling and disregard that chance when we can connect with God because most of us find reading the Bible a bit boring and it makes us sleepy.
Or we use our daily tasks as an excuse just to avoid the time when we can bond with God by reading the Bible. I myself do experience that same feeling of not being in the mood to read the bible even if I know that it will help me improve my overall mindset and relationship with God. Fortunately, upon reading some articles I was blessed with one principle that may help us improve our reading habit.  This article will help you find the best Bibles for journalling and explain why that is important!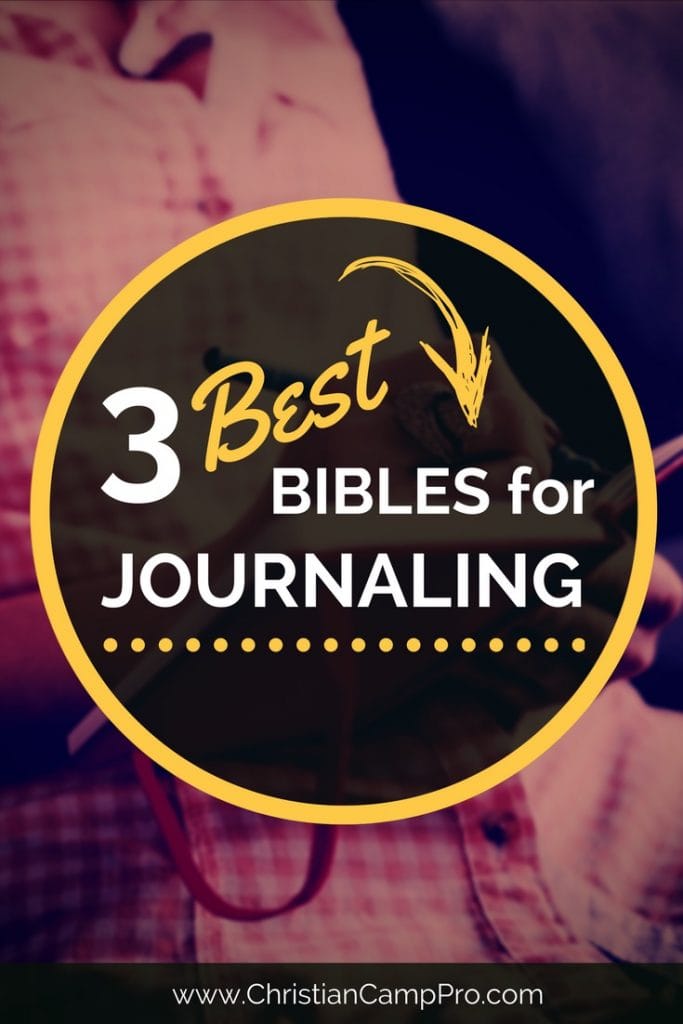 Journaling is a record or written collection of thoughts and anything that you have in mind. A lot of renowned scholars actually claim that journaling is one of the keys to their success and memory retention. Aside from your personal records, the principle of journaling can help you with your daily Bible reading as well. You can use this process to jot down your reflections and devotions. Since journaling is proven to aid one's focus on a certain goal, it is ideal for helping you maintain a healthy Bible reading habit.
To help you start with your new Bible journaling routine, it is best to use the perfect Bible for you. Ordinary and simple Bibles are welcome in your new journey but finding the best Bibles for journaling will help you sustain a good practice plus it's exciting and fun to use as well. Here we've listed 3 best Bibles for journaling so that you can now start with your new Bible reading habit.
Inspire Bible NLT: The Bible for Creative Journaling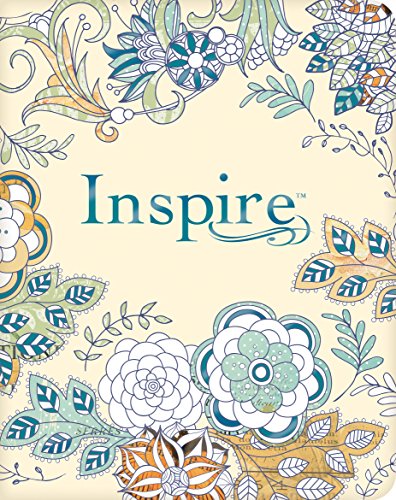 Awarded as the best Bible for journaling last 2017 and one of the best selling Bibles of 2016, Inspire, is a New Living Translation Bible that is perfect for coloring and artistic journaling. With over 400 illustrations throughout the Bible, your creative soul will definitely dance in excitement. What's nice about this Bible is its two-inch-wide margins that will let you write down your notes and reflections. For a journaling newbie, the illustrations of the Inspire Bible will truly inspire you to start with your reading journey as they can also be colored to make them colorful and fun to read.
The Inspire Bible is really one of the best Bibles for journaling and comes in three editions; soft cover, deluxe hardcover and deluxe leather. Each edition, have their own designs that can match any personality offering metallic and aqua color, floral and vintage prints and matching ribbons for that extra touch.  Learn more and BUY the Inspire Bible NLT: The Bible for Creative Journaling
Beautiful Word Coloring Bible, Hardcover: Hundreds of Verses to Color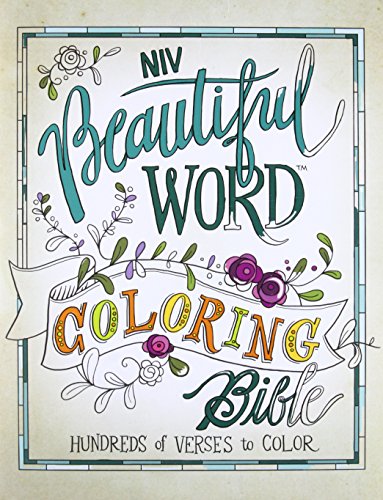 Reading the Bible needs not to be boring as there are Bibles that can inspire you to read on and on for hours. For some a color-filled book is a good motivation, that is why this coloring Bible will be perfect for them. The Beautiful Word Colouring Bible is a New International Version that provides a stress-relieving benefit to anyone who'll use it because of the hundreds of verses that comes in ready to color line art. Extra margins are there to provide ample space for your own drawings, reflections, notes and other artistic expressions.
This Bible is one of the best Bibles for journaling due to its thick paper that can endure any material that you'll use whether it'll be watercolor or your favorite brush pen for calligraphy. You'll definitely enjoy your own time with God with the help of the Beautiful Word Colouring Bible. Learn more and BUY the Beautiful Word Coloring Bible
Praise: A Creative Journaling Bible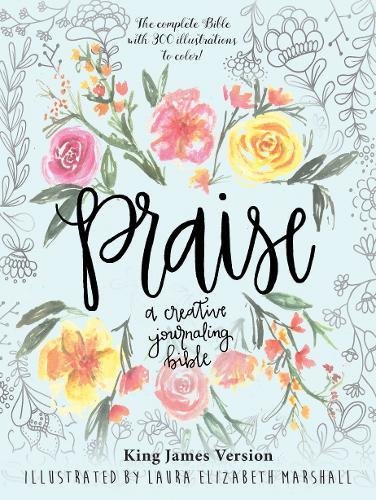 It is true that just by reading the Bible we can improve our relationship with God and with others. But through journaling and frequent devotion, we are growing spiritually and it also further improves our whole being without us realizing it. The struggle of finding time can be resolved with the art of journaling as it helps you develop and find the rhythm that will work for you.
Another best Bible for journaling is the Praise: A Creative Journaling Bible. It comes in King James Version by hundreds of illustrations by the artist Laura Elizabeth Marshall. The oversized margins are perfect for note-taking, personal prayers and random thoughts that can be answered in your Bible reading. What you'll love about this Bible is its cover that' both durable and easy to carry. You can also use any pen or medium that you want with its high-quality paper that can withstand any writing material that you have.  Learn more and BUY the Praise: A Creative Journaling Bible
Truly journaling and Bible reading can be considered as a good match as they both can help a person. Expressive writing cannot only aid one's productivity, but it can also be a good way to heal you – emotionally and psychologically. Find the answers to your questions and rediscover yourself with the help of Bible reading and these 3 best Bibles for journaling.
This article featuring the best Bibles for Journaling is part of a series where we review the best Bibles for any topic. You may also be interested in these other Bible-related reviews:
Leave a comment below. We want to hear from you!