Amidst all the hustle and bustle of everyday life, we too often forget to take a moment and simply reflect on the Word of God. Between work, kids, friends, and family, it's not easy being a woman. And it's certainly not easy being a Christian woman. When the stress gets overwhelming, we all need something to come home to.
Thankfully, you can find that home in scripture. Scripture gives rest, wisdom, and security – things that must constantly be replenished in order to lead a full and healthy walk with Christ. Here are the 3 best Bibles for women that are meant to empower and renew the faith of ladies everywhere: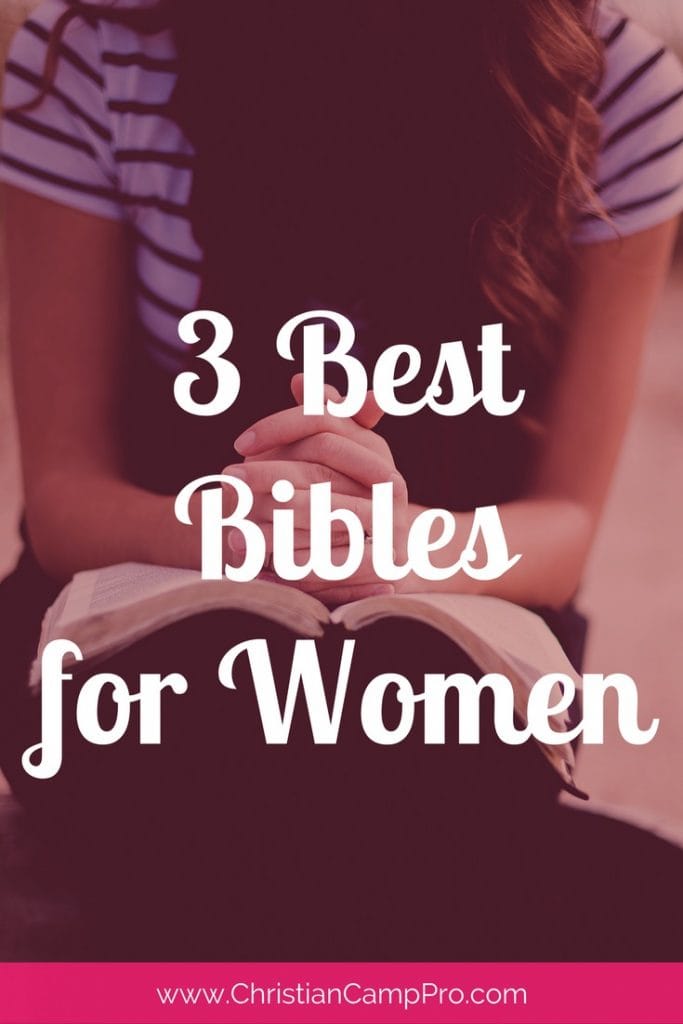 In our Christian walks, we can often find our minds distracted by the things of this world. We can also find our hearts wandering from our passion for God, and sadly, we allow ourselves to dismiss Him as unimportant in our lives.
But this is not how we were meant to live. What if we learned to study the Bible with both our hearts and our minds? Meditating upon scripture requires more than just reading; it requires focus and devotion. Women of the Word encourages women to stay dedicated to the Word of God, no matter what may be happening around them. View current pricing on Amazon.
Sometimes, even as we're reading the Bible, we find it hard to believe that what we're reading has any impact on our own lives. The words we read on the page can seem so far away from reality. We need something to inspire us, to make that connection between the words of so long ago to where we are now.
The NIV Real-Life Devotional Bible for Women takes the truth of scripture and combines it with 366 daily devotions that will help you to apply the Word in a multitude of circumstances. Scripture, along with the insight of devoted women of faith, is truly an amazing resource to help any woman pursue Christ more.  These devotions alongside God's Word make reading even more enjoyable and truly makes this real-life Bible one of the best Bibles for women. View current pricing on Amazon.
One of the most exhausting and rewarding tasks of womanhood is being a mom. The challenges of motherhood are completely unique, at times, they can be overwhelming. But those challenges shouldn't prevent any woman from staying faithful to God at all times. If anything, they should serve to build an even stronger relationship with Him.
The NIV Mom's Devotional Bible was created just for moms. It features a variety of devotions that address the frustrations and difficulties of being a mom and offer biblical guidance in response. This is the perfect Bible for women who are seeking to become more like Christ while raising their children to pursue Him as well. View current pricing on Amazon.
This article featuring the best Bibles for Women is part of a series where we review the best Bibles for any topic. You may also be interested in these other Bible-related reviews:
Special thanks to Pine Creek Retreat Center for sponsoring this article.
Leave a comment below. We want to hear from you!