Men are blessed with the unique and exciting role of being the head of the household. As true followers of Christ, they are the spiritual leaders of their families, churches, and communities. They are the ones who are brave and unafraid to take on adversity for the cause of the gospel. But without the grace of God through His Word, no man could ever live up to the task that he has been called to.
Every man needs a Bible that will always be there for him in the midst of trial and tribulation. Scripture is the most encouraging and valuable tool in the life of every human being. So here are 3 of the best Bibles for men that will surely benefit his spiritual life.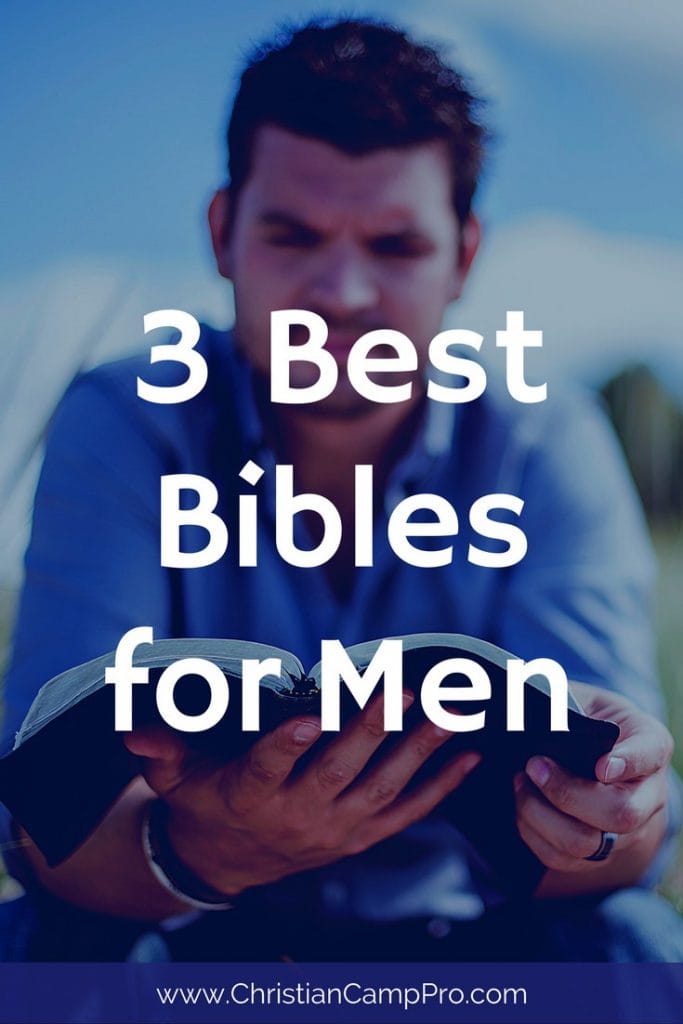 Every Man's Bible recognizes that men face a lot of struggles each and every day – struggles that don't just go away on their own. It does not sugarcoat these struggles, but instead confronts them head-on and empowers men to do the same.
This Bible is filled with notes about a variety of topics, as well as modern advice from biblical scholars such as David Jeremiah. If you're looking for a Bible that every man can relate to, this might just be the Bible for you. Find the best price on Amazon.
Devotional Bibles are becoming increasingly popular among all groups of people, and rightfully so. These books are not merely dry or plain presentations of scripture, but rather engaging lessons that are applicable to real life.  A devotional Bible is one of the best Bibles for men because it not only offers God's Word, but offers a guided outline as well.
The NIV Men's Devotional Bible elaborates on the truth of the Word of God and challenges men to grow deeper in their faith. It forces us out of the habit of only reading scripture on Sundays, and it encourages us to pursue God every day of the week, no matter what else may be going on in our lives. It is simple and easy to read, yet always timely and helpful. Find the best price on Amazon.
Trying to understand all the events in the Bible as they happened can be rather confusing, given that each book was written by a different author at various points in time. If you're someone who likes to learn in order, these time lapses can be extremely distracting to your study of scripture.
The Chronological Study Bible not only presents the Word of God in chronological order, but also features many tools to help you better understand the historical context in which it was written. It is absolutely perfect and is one of the best Bibles for men who have already grasped the essentials and are now seeking out deeper theology by studying the writing itself. It is sure to please any man who looks to strengthen his faith in a new way. Find the best price on Amazon.
This article featuring the best Bibles for Men is part of a series where we review the best Bibles for any topic. You may also be interested in these other Bible-related reviews:
Special thanks to WOL CAMPS for sponsoring this article.