Are you looking for the perfect Halloween game for your Halloween-themed party? It's that time of the year where the weather is crisp, leaves are changing, and Halloween/Harvest parties are all the rage.
Halloween parties and events are fun for everyone. You really can't go wrong with any style of spooky or fall harvest style decorating. You can also get experimental with pumpkin-flavored cooking.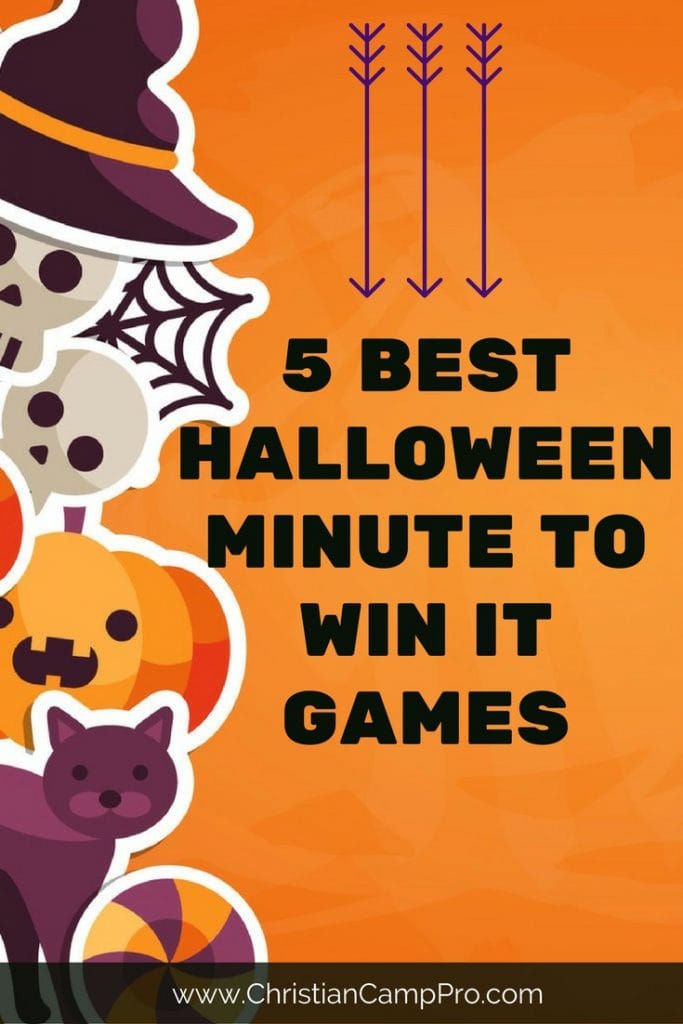 How do you play Halloween Minute to Win it Games at a fall harvest party?
There are many ways you can play Halloween Minute to Win it Games at a party. It usually depends on the type of people in attendance and what you would like to do. Usually, there are 2-4 players per game and they compete against each other to see who can successfully complete the task first. The player or team with the most number of victories at the end of the game series is crowned the Halloween champion! You may consider getting them a Halloween-themed crown like this one.
As with all Halloween Minute To Win It Games, each game below should only take one minute to complete. Here are some fitting Halloween one-minute timers recommended for all these games.
What are the Best Halloween Minute to Win It Games?
Most of the games below are specially designed for Halloween while others can be easily adapted to fit your specific Halloween and harvest-themed needs. You can't go wrong with the Halloween Minute to Win it Games below.
Halloween Face the Cookie
How to play: Place a Halloween cookie on the player's forehead. The player must move the cookie down their face into their mouth within 60 seconds. You can make this a bit harder, by seeing how many Halloween cookies a player can complete from forehead to mouth within one minute. The player with the most cookies wins!
Items needed:
Are you looking for a fun and spooky Halloween cookie recipe? You may also enjoy making these homemade "EYE CAN SEE YOU" Halloween cookies.
Scary Stack Attack
How to play: A player will take 36 plastic Halloween cups and construct a full pyramid with them. After completing the pyramid, the player must deconstruct it back down into a single stack of Halloween cups.
Items Needed:
Dizzy Mummy
How to play: One person will hold a roll of toilet paper stationary while the player spins in 360-degree circles unrolling the toilet paper and wrapping it around their body. If the toilet paper breaks off the roll the game is lost.
Items Needed:
Creepy Speed Eraser
How to play: Using the Halloween themed cups from the game above, align 7 cups in a row. The player has one minute to bounce seven Halloween pencils off their erasers into the cup.
Items Needed:
On Sale Now
The Ghost is Blowing (aka This Blows)
How to play: Using the escaping air from a balloon a player must knock down a series of 15 cups in a row. Using their air, the player can inflate the balloon as many times as it takes to complete this task.
Items Needed:
Halloween Decorations Latex Balloons, 50pcs 12 Inch Pumpkin Bat Ghost Skull Spider Web Balloon for Halloween Party Supplies Trick or Treat Toys
【What You Get】: 50pcs assorted Halloween balloons, 10 well-designed, including Pumpkin, Bat, Ghost, Skull, Spider Web Balloons, etc.
【Halloween Color】: Here are 3 colors, orange, black and white balloons are the main color for Halloween, they add funny atmosphere into your...
【High Quality】: All Halloween balloons are made of natural latex, safe and durable. Every balloon has even color, beautiful and quality .
Which Halloween Minute To Win It Games will you be playing this year? We hope that the ones listed above make your party games list during the harvest festivities.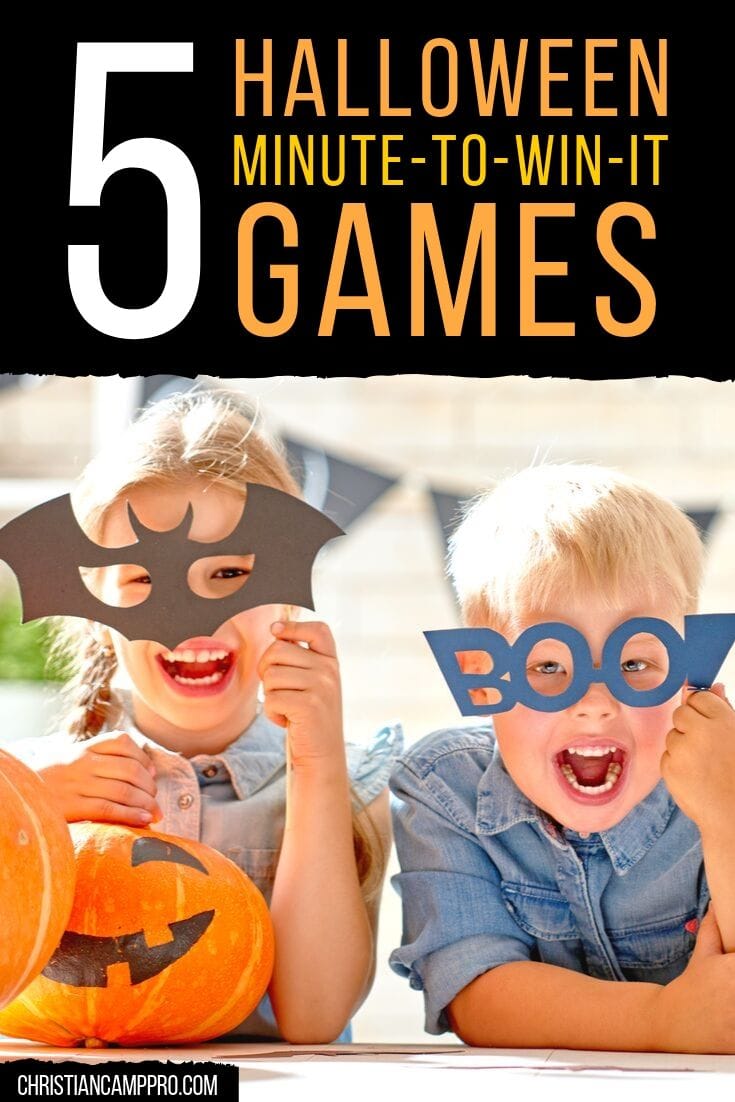 You may also list these Christmas games! Other popular articles include these Easter Minute to Win it Games and Christmas Minute to Win it Games.
Last update on 2023-11-23 at 09:21 / Affiliate links / Images from Amazon Product Advertising API