Do you love dodgeball? Did you know there are many different dodgeball variations to choose from? Dodgeball is an age-old team sport that is loads of healthy fun for all age groups and can be enjoyed by both boys and girls.
Just in case you need your memory jogged, as the name suggests in the game of dodgeball you are trying to prevent getting hit by balls thrown by your opponent. Dodgeball isn't just fun, but it's also a great way to get kids outside the house and moving, so much better than staying inside!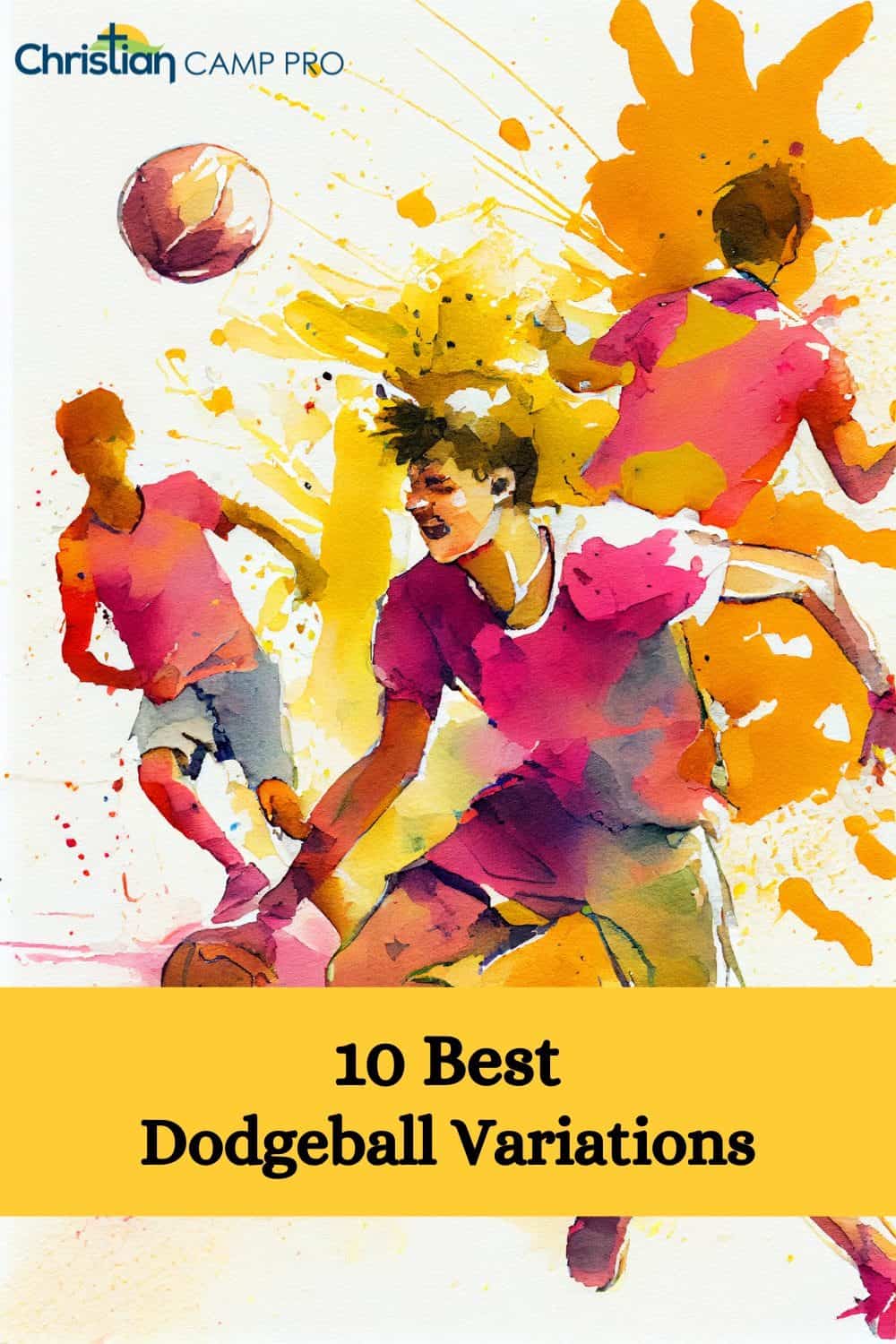 Maybe you've heard of some of the dodgeball games below or grew up calling them by different names, but you're sure to find one your youth will love! Before we start, these are my favorite dodgeballs as they are easy to throw and don't hurt on impact!
On Sale Now
Champion Sports Rhino Skin Basic Dodgeball Set, 6"
INDOORS OR OUTDOORS - 6 colorful dodgeballs perfect for dodgeball and many other children's games outside on the playground or inside for gym or...
DURABLE - Coated with patented super tear resistant Rhino Skin grip, these 6 inch balls are able to withstand rough play and regular outdoor use...
SAFE - These small dodgeballs won't sting like classic rubber balls, and the new light super grip makes them easy for younger children to throw...
What Are the BEST Dodgeball Variations?
Feel free to tweak them for your utmost enjoyment and even come up with a new version yourself. Without further ado let's get into the 10 different ways to play dodgeball so we can get to having fun while burning off that energy during your next P.E. class or youth camp event!
Island Dodgeball
In this game of Dodgeball, the island is marked by a large playing tarp or a large mat. All players must stay on the "island" with only one person at a time being allowed to get off to collect balls. Balls cannot be thrown unless all players are on said "island." It is best to play this in the grass or on a surface that is slide-resistant.
Barrier Dodgeball
In this dodgeball variation, you will use a variety of barriers that players can hide behind. You can use cones, boxes, chairs, etc. Whatever you choose, just ensure that they do not offer too much of a hiding spot. There should be a referee of sorts with a whistle so people don't stay hiding behind any, one barrier for too long.
Four Quadrants Dodgeball
This is a fun way to play dodgeball! You will want to divide your total playing area into 4 different quadrants. Each of these quadrants will be home to one team, so in this game, you can have 4 different teams.
You will play like using normal dodgeball rules except it will be much harder since you will need to be watching three different teams instead of just watching one. The game continues until one team is left standing whole.
Jedi Dodgeball
This game of Dodgeball is so much fun and perfect for a Star Wars theme, each team will choose one player who will be the Jedi of that team. Jedi will begin the game inside a Hula-Hoop which is their circle of force. When a regular player is hit, they will sit down.
They can be healed if the Jedi tags them but for the Jedi to do this, they must leave their circle of force and must heal the player and get back to their circle of force without getting hit or both players will be out of the game. To give a Jedi more reach you can equip them with a foam lightsaber like this one so they can reach out to a player without having to go too far out of their circle of force.
Cosmic Dodgeball
In this game of Dodgeball, all the rules are the same except there is no light source and you are using glow in the dark balls. You can opt to use black lights as this will help you to still be able to see other players.
Click here for more Glow in the Dark Games.
Poison Dodgeball
With this exciting dodgeball variation, it is every man for himself and there are no teams. The winner of this dodgeball game is the last man standing. For this quick action game, players start inside the playing area except for one who will have the ball.
There is one ball thrower throughout the entire game and the dodgers get knocked out of the game one ball at a time. The game restarts with the last man standing getting the chance to throw the ball for the next round.
Traitor Dodgeball
In this game of dodgeball, you play with teams. The only difference with this is once a team member gets hit they will have to go over to the next team. The game ends when all players end up on the same team or when the time is up if you are playing a timed game.
Fitness Dodgeball
As one of the most active dodgeball variations, you are playing with a focus on fitness in mind. Instead of being removed from the game when a player is hit, they will instead do 20 jumping jacks along with three pushups and then they can continue playing. This is a good option to wear players out before nighttime or get them used to basic exercises. They will be tired and want to rest afterward!
Nine-Lives Dodgeball
In this game of dodgeball, players have the opportunity to play longer. Players are given strips of fabric which they tie around their arm, a strip is taken off their arm each time a player is hit, once a player runs out of strips they are removed from the game.
In Summary
There you have it! 10 of the best ways to play dodgeball. Dodgeball is a great option for campers and the best part is that there are so many variations of the game.
You will never have the chance of getting bored of playing dodgeball over the entire duration of camp. Try out your favorites in PE, camp, or your next visit to the local sports club.
Did you know that there is a professional dodgeball league?
It's true and very fun to watch. Here is a clip of USA vs Canada!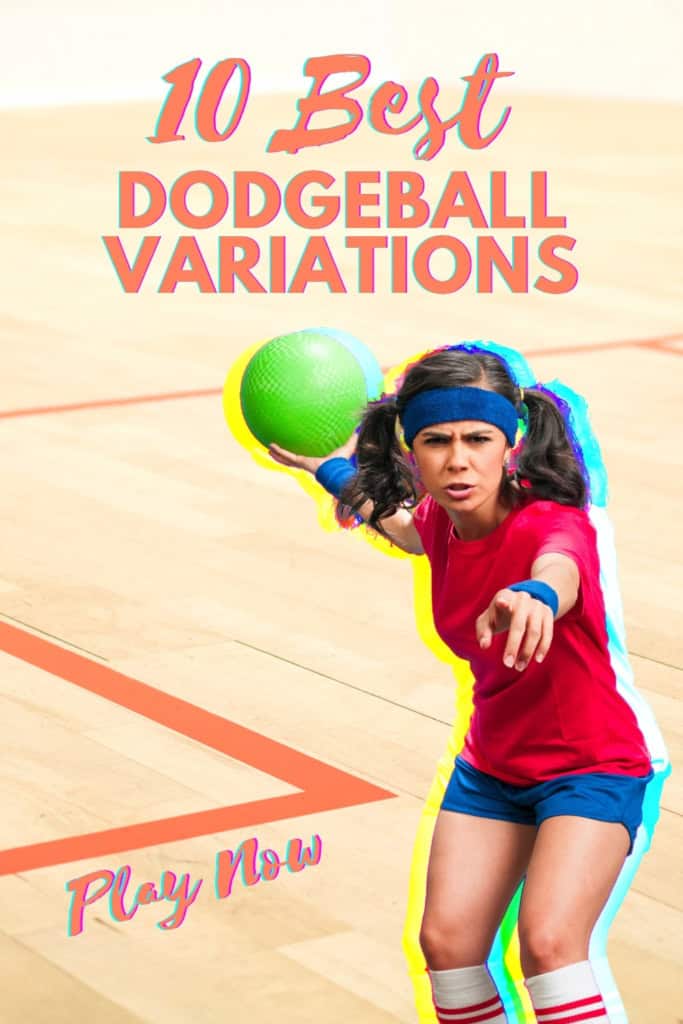 Last update on 2023-11-23 at 11:12 / Affiliate links / Images from Amazon Product Advertising API