Youth camps can benefit from using custom wristbands and more specifically silicone wristbands in a number of different ways. When having kids and teens at camp, these wristbands offer a cost-effective way to identify campers and even allows you to easily group them.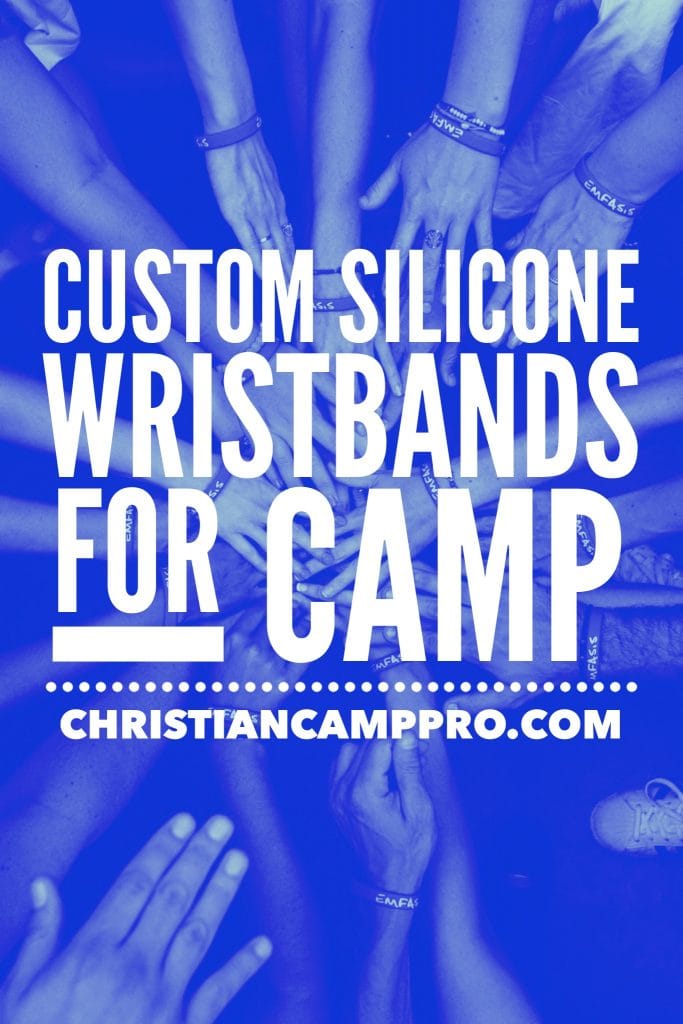 Campers may receive bands for different age groups, staff vs guest roles, or they can receive bands that identify which activities they can participate in. This makes it easier for camp staff to monitor guests and their different activities.
5 Reasons to Consider Using Custom Silicone Wristbands
What's great about getting custom silicone wristbands is they're durable, easy to customize, can help to promote safety, can be used as fundraiser items, and make great youth camp gifts. Silicone wristbands are indeed very versatile, so let's delve into how you can benefit from using these for your next youth camp.
Silicone Wristbands Are Durable
You will find wristbands made from a number of materials, but silicone wristbands are the most durable! When searching, ensure that you are getting silicone ones. A company like Reminderband.com is a great place to start!
These wristbands can survive bad weather, intense activities that involve water such as swimming, or a sweat-inducing sport. Unlike paper style wristbands, they won't warp or tear when they come into contact with liquids.
Even if you are not offering activities such as swimming, they are ideal for campers since they don't have to worry about damaging their bands when going about their regular daily activities.
These Silicone Wristbands Are Easy To Customize

You can make your custom wristbands by branding them exactly how you want, with color and messaging. They can be a fashion statement as well as an identifier for the guests and staff present at the camp. They are so attractive and comfortable that they'll most likely be worn long after camp is over.
Your Wristbands Can Differentiate Teams, Age Groups, Etc.

Consider choosing silicone wristbands in different colors so you can differentiate between various groups at camp. This makes it easier for organizers on a number of levels and also helps camp goers to identify their group members easily and quickly if they ever lose track of their team members.
When you are dealing with a large number of campers, using these durable and custom silicone wristbands can help keep all camp members accounted for quickly and easily. If kids stray from their group they can be spotted much quicker by the color of their wristband.
Help Promote Safety With Wristbands
Food allergies and medical alert statuses are important to know both for the camp staff and other participants. By preparing your staff ahead of time to recognize certain safety wristbands you could avoid a trip to the ER or even save a child's life! Consider an easy to recognize safety wristband to give in addition to regular wristbands that your staff can notice right away and accommodate for.

Another general safety purpose is when you use a glow in the dark option. Consider glow in the dark silicone wristbands for glow in the dark games or other low light nighttime activities as they can help you find everyone in the dark.
Use Wristbands As A Fundraiser Idea
When you opt to use custom silicone wristbands you can purchase extra to sell them and use the proceeds for the benefit of the event. People will be more receptive to paying for a silicone band as they are inexpensive and fun to wear. They also, visually indicate who has participated in the fundraiser!
As a fundraiser item, you can create custom wristbands that commemorate the camp and is different from the bands that the camp attendees wear. These can be sold to others who don't want to or cannot attend camp but who would love to support the camp in some way, shape or form.
Custom wristbands are great for both large and small groups and can be used for any type of event, not just youth camp. They are affordable and quite easy to design and order online. Get your custom silicone wristbands today.
Last update on 2023-09-01 at 20:35 / Affiliate links / Images from Amazon Product Advertising API