Men must always stand firm in their walk with Christ. No matter what comes your way, always remember that God will always be there to guide you and accompany you in all of life's adventures.
When the going gets tough, do not fret because you can always find the help you need in Christ in you. You should be reading your men's Bible daily, but sometimes need a men's devotional to use and set your day off on the right foot.
These are the 10 best devotionals for men to help serve as daily encouragement in your Christian journey.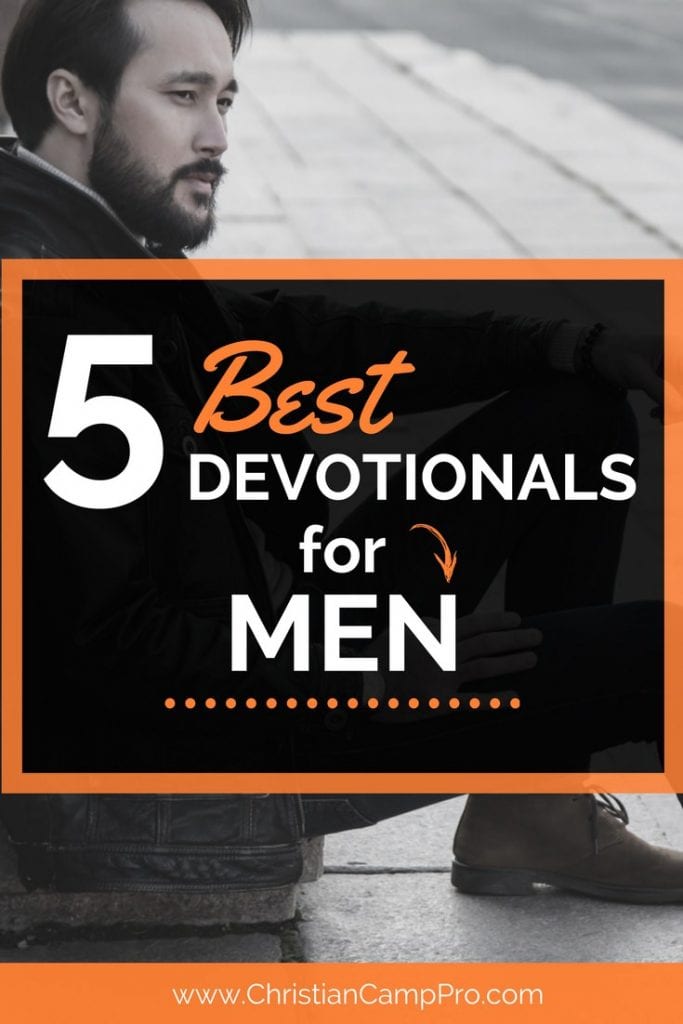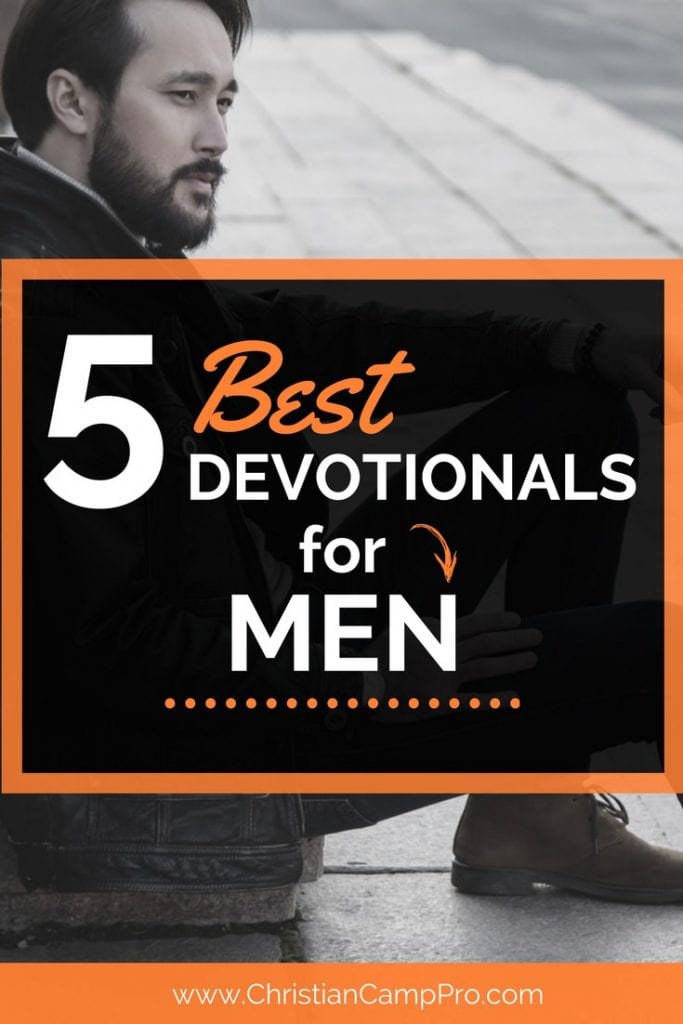 1. Devotions for the Man in the Mirror: 75 Readings to Cultivate a Deeper Walk with Christ
This contains 75-short readings that talk about the different challenges men face every single day. The author knows that you are often burdened with problems when it comes to family life, finances, work, and even relationships.
Because of this, he wants you to rekindle a personal relationship with the one that matters most, Jesus Christ. With this devotional, you will surely find your true identity. At the same time, it can help you become more faithful in God's promise.
2. The One Year Devotions for Men
On Sale Now
There are 365 uplifting devotionals in this material that are good for each day of the year. Every day, you will have access to scripture, a devotional reading, and a suggested Bible passage if you want to have a further study for the given time.
The best part of all is that these devotions are so short and easy to read. As such, all it takes is around two minutes a day to complete each one. This is rated as one of the best devotionals for men who are always in a time crunch.
It's a good place to start as you're working towards building stronger and healthier Christian reading habits.
3. The One Year Daily Moments of Strength: Inspiration for Men
In times of struggles and challenges, know that God is an excellent source of strength. Train yourself to live well and be strong for everyone around you through this devotional.
This serves as an invitation for you to devote a part of your time to have an intimate conversation with God. Let the pages of this book help you develop trust in the all-powerful God. Remember that trusting Him is crucial to your success.
4. Once-A-Day: Devotional for Men
On Sale Now
This devotional contains 365 daily readings that are designed specifically for men. The author did a great job in delivering the biblical passages and devotions in such a way that it is easy to take it.
At the same time, it can also inspire you to open up to more possibilities in this life. It will give you hope about new beginnings and opportunities to start all over again.
5. One Minute Alone with God for Men
This is another one that's rated as one of the best devotionals for men! It encourages men to find some alone time with God. The most beautiful part of it is that all you need is one minute. 60 seconds, that's it!
This devotional contains wisdom, guidance, and inspiration. While you should spend more time with the Lord, this quick devotional lets you get straight to the point. It will also remind you of the significance of living a life that is full of honor and integrity.
6. The Deer Stand Devotional: A Walk with the Creator Through Hunting Season
You will love this devotional if you are looking for devotionals for men that inspire, encourage and challenge. Written by Aaron B. Futrell, this 8-week study is made just for deer hunters. This will challenge you to be more like Christ in your day-to-day life and while you are sitting in that deer stand. 
 
Each devotional starts with a bible verse and then a short lesson that is related to hunting. The lesson is followed by a couple of questions for you to reflect and ponder on, and then there is a short prayer to complete the daily devotional. 
7. No More Excuses: A 90-Day Devotional for Men
On Sale Now
This 90 day devotional will inspire you to be a man of God daily. You can create the habit of spending time with God each day with these short devotionals featuring a scripture verse, devotional content followed by questions to ponder and reflect on.  
 
Let this devotional help you to overcome challenges and obstacles that may be standing in your way to spiritual growth. Learn from men in the Bible how to grow spiritually and develop a character of God as well as how to lead with godliness and strength.  
8. Stand Strong: 365 Devotions for Men by Men: Deluxe Edition
On Sale Now
This deluxe edition devotion is a great gift idea for a guy in your life. It features a full year of devotions written by men for men. The devotional features cork binding, and in addition to the devotions, there is space for study notes, prayer requests, and to-do lists, or anything you may need to jot down.
Find insights throughout this devotional for men to help you grow in the Lord and build a strong foundation for your life. Get the strength you need from God for every area of your life as you go through life and face all the curve balls it may throw at you.
9. Strength in Faith Devotional: A 52-Week Inspirational Book for Men
Here is another one of those devotionals for men that offers a year of devotionals. Described as powerful, these lessons are great for even the busiest person. You will be able to find time to sit down and tap into the bible with this devotional.
The weekly devotions start with a scripture followed by an essay. You will find themes such as forgiveness, servant leadership, making peace, the comparison trap, relationships, home, and work, etc. A Year in faith even includes space for you to write notes that can help you get more from the devotions and get to a deeper faith walk.
10. Dugout Devotions: Inspirational Hits from MLB's Best
On Sale Now
This devotional is great for MLB fans, it has a lot of relatable information which makes each devotion engaging and inspiring so it can make more of an impact on your life. If you love a good game, you will love Dugout Devotions.
With this devotional, you will take a look into the success of several Major League Baseball players on and off the diamond. You will also find some of their personal stories about their Christian walk and how they serve God. This is great to reframe some of the negative stories we have heard about athletes.
Let these daily devotionals for men help you get that grand slam you have been needing for your spiritual life.
This article featuring the best devotionals for men is part of a series where we review the best devotionals for any topic. You may also be interested in these other devotional-related reviews:
Last update on 2023-11-23 at 07:46 / Affiliate links / Images from Amazon Product Advertising API