Affiliate Disclosure: As an Amazon Associate I earn from qualifying purchases.
Men must always stand firm in their walk with Christ. No matter what comes your way, always remember that God will always be there to guide you and accompany you in all of life's adventures. 
When the going gets tough, do not fret because you can always find the help you need in Christ in you.  You should be reading your men's Bible daily, but sometimes need a men's devotional to use and set your day off on the right foot.
These are the 5 best devotionals for men to help serve as daily encouragement in your Christian journey.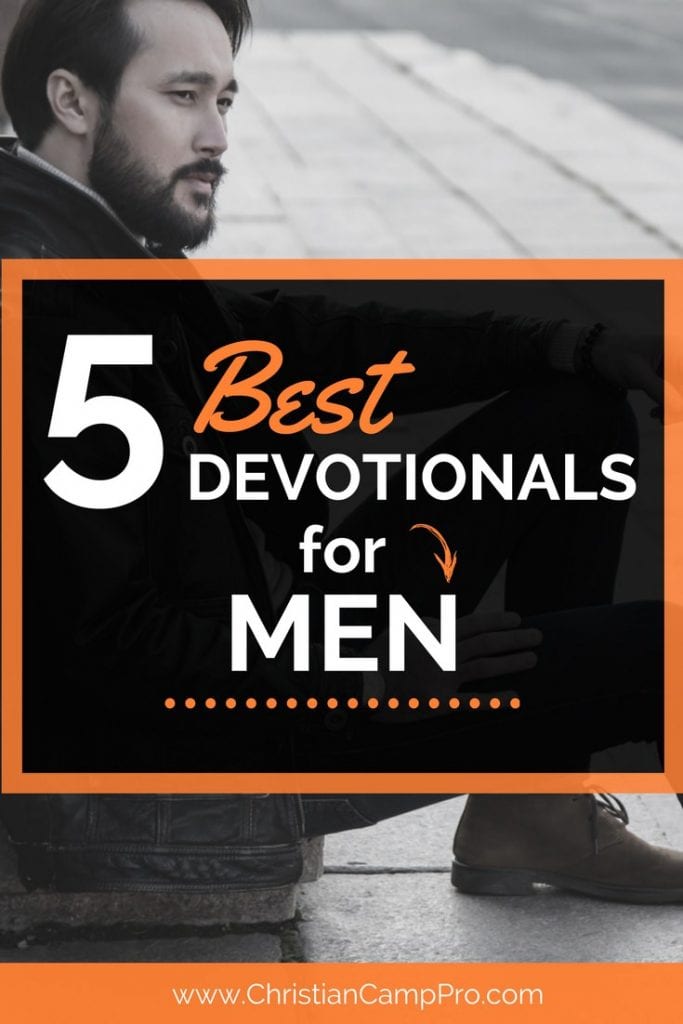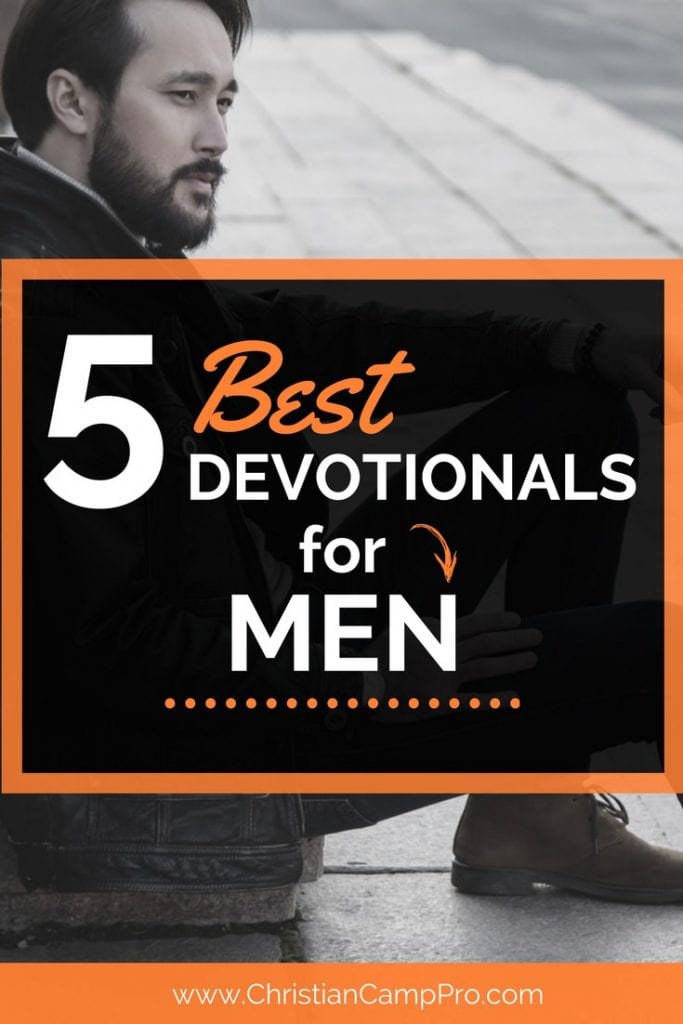 1. Devotions for the Man in the Mirror: 75 Readings to Cultivate a Deeper Walk with Christ
This contains 75-short readings that talk about the different challenges men face every single day. The author knows that you are often burdened with problems when it comes to family life, finances, work, and even relationships.
Because of this, he wants you to rekindle a personal relationship with the one that matters most, Jesus Christ. With this devotional, you will surely find your true identity. At the same time, it can help you become more faithful in God's promise.
2. The One Year Devotions for Men
There are 365 uplifting devotionals in this material that are good for each day of the year. Every day, you will have access to scripture, a devotional reading, and a suggested Bible passage if you want to have a further study for the given time.
The best part of all is that these devotions are so short and easy to read. As such, all it takes is around two minutes a day to complete each one.  This is rated as one of the best devotionals for men who are always in a time crunch. 
It's a good place to start as you're working towards building stronger and healthier Christian reading habits.
On Sale Now
3. The One Year Daily Moments of Strength: Inspiration for Men
In times of struggles and challenges, know that God is an excellent source of strength. Train yourself to live well and be strong for everyone around you through this devotional.
This serves as an invitation for you to devote a part of your time to have an intimate conversation with God. Let the pages of this book help you develop trust in the all-powerful God. Remember that trusting Him is crucial to your success.
On Sale Now
4. Once-A-Day: Devotional for Men
This devotional contains 365 daily readings that are designed specifically for men. The author did a great job in delivering the biblical passages and devotions in such a way that it is easy to take it.
At the same time, it can also inspire you to open up to more possibilities in this life. It will give you hope about new beginnings and opportunities to start all over again.
5. One Minute Alone with God for Men
This is another one that's rated as one of the best devotionals for men!  It encourages men to find some alone time with God. The most beautiful part of it is that all you need is one minute. 60 seconds, that's it!
This devotional contains wisdom, guidance, and inspiration. While you should spend more time with the Lord, this quick devotional lets you get straight to the point. It will also remind you of the significance of living a life that is full of honor and integrity.
This article featuring the best devotionals for men is part of a series where we review the best devotionals for any topic. You may also be interested in these other devotional-related reviews:
Last update on 2021-01-17 at 10:34 / Affiliate links / Images from Amazon Product Advertising API
Join for free!
Sign up now and join 25,000 other subscribers who receive weekly camp and retreat related content! This is provided 100% free to you! Don't worry, we won't spam your inbox and you can unsubscribe at any time.