Welcome to Christian Camp Pro!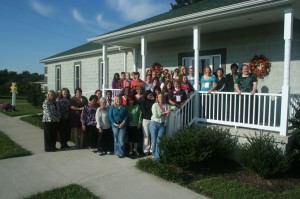 This site covers everything you need to know to become the best Christian camp coordinator possible. Here you will find informative articles that cover every aspect of running a Christian camp to its maximum potential. By using material found on Christian Camp Pro, your attendees will connect with God and each other like they never have before.
You can use this site as a comprehensive resource guide for Christian camp coordinators of all levels. If you're just beginning your first camp or retreat or an experienced host, start by following the links in the menu to find the section most appropriate for your needs.
Christian Camp Pro is the ideal site built just for you. We highly encourage interaction through the comments sections of each article. If you have something to say, we want to hear it. Your comments are valued by the website admins and other Christian camp coordinators. If you use any of the informative articles on this website please tell the rest of the Christian camp community about it in the comments.
Popular Post:  Christian Youth Camp Themes And Activities
We know you will become a Christian Camp Pro in no time. Good luck and thanks for visiting www.ChristianCampPro.com.
Types of Christian Camp Articles
Christian Camp Games
Games are a staple at Christian camps. It doesn't matter if you are attending a youth camp or adult retreat you will find fun camp games taking place. Types of games most commonly played include introduction games, individual games, and group games. There is a game for everyone!
Introduction Games (also called ice breaker games)
We all know that introducing yourself to a new group of people can be hard if you are a child or adult.  Our introduction games category may be the perfect place to start for you.  Here you will find the perfect introduction game that everyone can take part it.  This way new and veteran camp attendees can quickly drop any walls of separation between them and make friends quickly.
Christian Camp Themes
Sometimes coordinators struggle coming up with Christian camp themes for their event. Christian Camp Pro takes submissions and comes up with the best Christian themes online. These themes can be used for youth camps, marriage retreats, ladies retreats, mens retreats, and have even been used in church services.
Christian Camp Ideas
Themes and ideas are easy to get confused, but here at Christian Camp Pro, we separate the two by categorizing any Christian camp topic that isn't a message about God as an idea. Example articles you will find in this section would be, fun name tag ideas, having a prayer walk, gift table ideas, etc.
Christian Camp Songs
There is nothing like a good Christian camp song. They can range from Praise and Worship songs to fun interactive goofy songs. We have a song for every occasion are always looking for more.
This is just the beginning. We plan on growing Christian Camp Pro to be the number one resource for all Christian camp needs across the board!